Feedbacks from Main Customers
Feedbacks from Main Customers
Feedback from Flex :
Hi Shawn
Really appreciate you and your team support on Aurora Project, you guys gave me very impressive leadership, delivery and quality during past few month on Prototype samples build!
Thank you for all, looking forward to working with you next.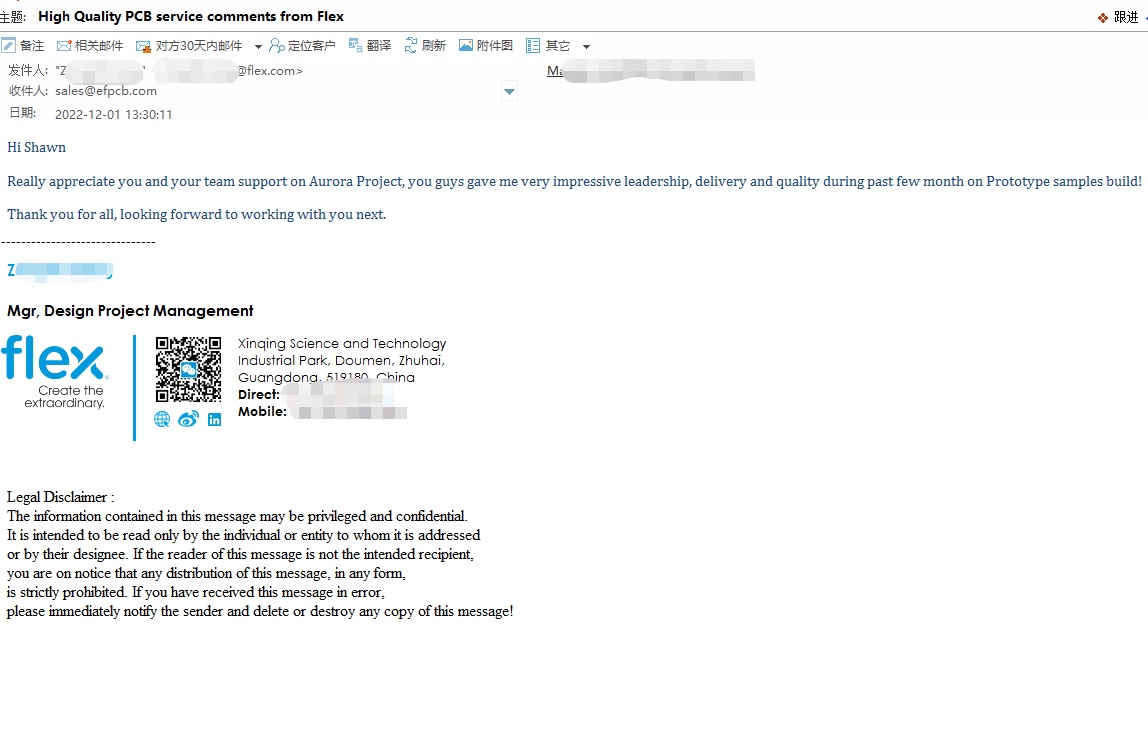 Feedback from BD:
Hi Shawn, Thanks so much for your email and it is nice to hear from your again.
That last batch of PCB's you made for us is great and we're happily using them!
We will be ordering additional PCBs, but are still not ready, hoping to send something to you this week.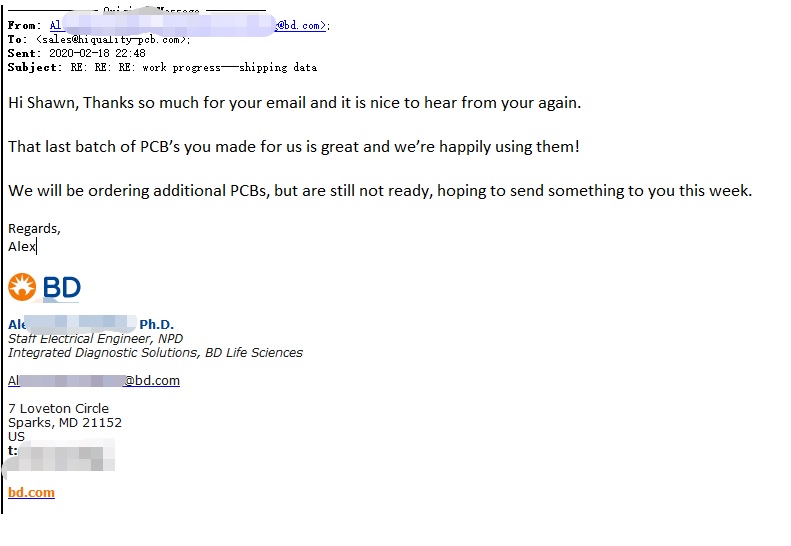 Shawn, It is smart you are checking. ☺️ Yes please proceed with the BOM and gerbers data supplied with RFQ and, as before, let me know if there are any questions that arise. The fab data supplied with RFQ is correct and good.
We have made a note in our system such that next time the active HighQuality paypal account will be utilized and I will double check with you before my teams initiates next order.
I will also check with our purchasing department so that we can properly learn and understand how international PayPal fees work: I thought we added the fee for both this current order along with the previous PayPal fee amount, past due, so I am surprised to read we are still short monies paid. It may be necessary to include previous amounts due and PayPal fees as distinct line-items in our next quote/invoice & I will check before next order.